Michael Redd
Founder & CEO of 22 Ventures, Venture Partner at ADvantage Sports Tech Fund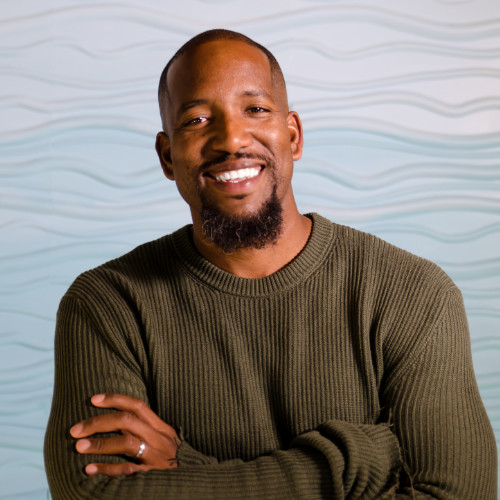 Michael Redd is living proof that the drive, determination and focus required to be a world class athlete can be translated into a successful career in business and investment.
Starting out his college career in grand fashion, Michael led Ohio State to the Final Four in 1999, and was named First Team Big Ten. Michael was drafted by the Milwaukee Bucks, where he played 11 of his 12 years in the NBA as their franchise player. Michael was an NBA All-Star in 2004, and he was also on the 2008 "Redeem Team" that won the gold medal at the Olympics in Beijing.
Deeply rooted in his faith and driven by a passion for helping others through empowerment, in 2008, Michael and his wife Achea, founded The Wave, a faith-based non-denominational organization dedicated to seeing this generation transform one person at a time.
An avid fan of technology, Michael has invested in over 85 companies all over the world, largely in the tech and media sectors. He is currently Founder & CEO of 22 Ventures, and Venture Partner at ADvantage Sports Tech Fund. Recently, Michael has partnered with Snapchat as a mentor and advisor for companies in their Yellow Incubator.
Danny Ortiz
Executive Director at The Wave, and Partner at 22 Ventures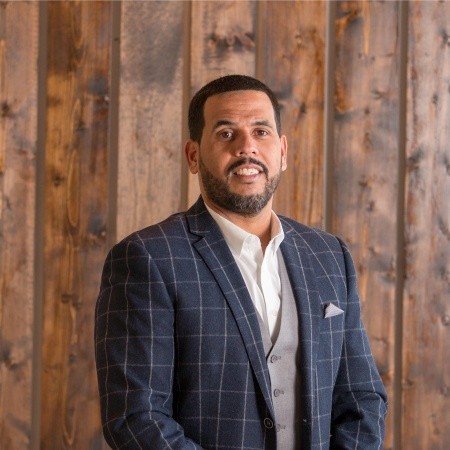 Danny Ortiz is a husband and the father of three incredible girls. His drive and passion is to awaken and help develop the personal identity of this generation. Danny desires to help and encourage each individual he meets by focusing on their development, spirituality, community, wellness, and education.
Born in the South Bronx NY, Danny has experienced firsthand the challenges and difficulties of being raised in the inner city by a single mom on public assistance. He has been in Public Speaking and Business for the past 21 years, which has allowed him to travel the world and share his experiences with people in places such as Thailand, the Dominican Republic, Guatemala, Honduras, El Salvador, Mexico and many cities in the United States. His passion is to awaken the next generation to positive change and being end-result driven. Danny has a degree from Vision University and continues to serve in the capacity of Founder of You Decide You, Executive Director at The Wave, and Partner at 22 Ventures. His goal is to help everyone he meets to understand their full potential as well as to see and fulfill their purpose and dreams.
Betty Collins
CPA and Director of Brady Ware & Co.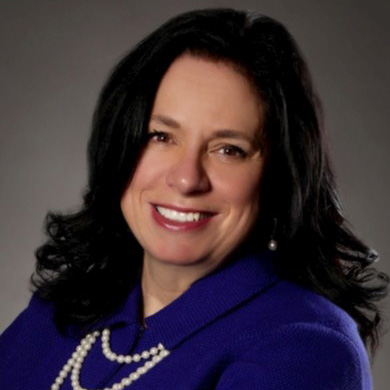 Betty Collins, CPA, serves as Director of Brady Ware & Company. Betty joined Brady Ware & Company in 2012 through a merger with Nipps, Brown, Collins & Associates. She started her career in public accounting in 1988. Betty is co-leader of the Long Term Care service team, which helps providers of services to Individuals with intellectual and developmental disabilities and nursing centers establish effective operational models that also maximize available funding. She consults with other small businesses, helping them prosper with advice on general operations management, cash flow optimization, and tax minimization strategies.
In addition, Betty served on the firm's Board of Directors from 2019 through 2020. She continues to lead Brady Ware's Women's Initiative, a program designed to empower female employees, allowing them to tap into unique resources and unleash their full potential. Betty is also a member of the National Association of Women Business Owners (NAWBO) and she is the Past-President for the Columbus Chapter. Brady Ware also partners with the Women's Small Business Accelerator (WSBA), an organization designed to help female business owners develop and implement a strong business strategy through education and mentorship, and Betty participates in their mentor match program. She is passionate about WSBA because she believes in their acceleration program and matching women with the right advisors to help them achieve their business ownership goals. Betty supports the WSBA and NAWBO because these organizations deliver resources that help other women-owned and managed businesses thrive.
Betty is a graduate of Mount Vernon Nazarene College, a member of the American Institute of Certified Public Accountants, and a member of the Ohio Society of Certified Public Accountants. Betty is also a Board member for the Better Business Bureau of Central Ohio, and she serves as the President of the Community Improvement Corporation of Gahanna and Treasurer for the Ohio Women's Coalition.
Chris Eckels
Founder & CEO of Cyanna Education Services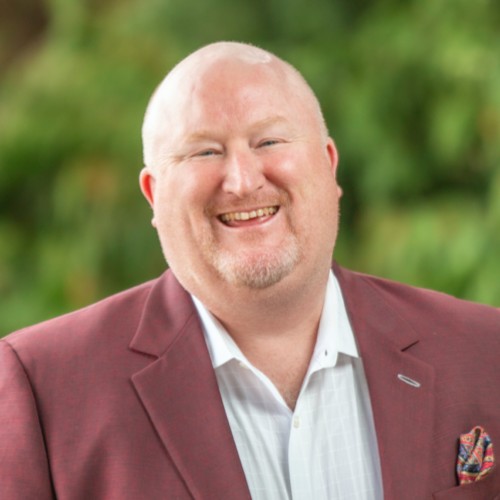 Chris Eckels was formerly SVP of Government Relations and in-house counsel for TechSkills, a private post-secondary training organization with 31 campuses in 17 states. In March of 2008, with TechSkills as his first client, Chris Eckels founded Cyanna Education Services. From vision to reality and still today, Cyanna continues to provide support to training organizations, schools, institutions, colleges and universities through their boutique consultancy. Chris is a licensed attorney admitted in the State of Ohio and early on in his professional career had a private practice in Columbus, Ohio. He is also a member of the American Bar Association and the Ohio State Bar Association. Previously, Chris was also the Director of Government Affairs for the Printing Association of Florida, successfully spearheading the passage of two pieces of legislation (1999 – HB 643 and 2000 – CS/SB 290) for Florida's largest manufacturing industry.
ClearLearn.com and the online E-WAVE courses are built upon Cyanna's online education platform EDlumina, and leverages Chris' educational team at Cyanna.
Allison Jenkins
Chief Operations Officer of Cyanna Education Services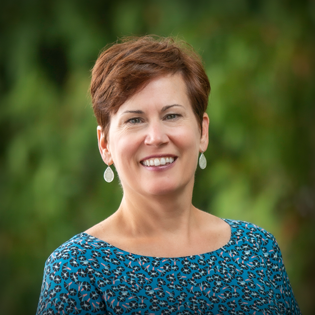 Allison Jenkins has more than 20 years of experience working for technology and education companies. Formerly the Sales and Business Development Director for a large, online learning and publishing institution, which she helped cofound in 2002, Allison built a national reseller partner network of more than 100 schools by demonstrating an understanding of customer needs in a regulated environment. During that time Allison also developed business plans, sales plans and product strategy; defined requirements for curriculum and learning technology platforms; and developed strategic partnerships, which led to the acquisition of a large reseller partner in 2013. Prior professional experience includes working for software providers Pathlore Software and CompuServe Information Services. Allison received a Bachelor's degree in Marketing from Miami University and a Master's in Business Administration from the University of Dayton."